In the first of our "getting to know" series, Will Jeffery provides a brief glimpse into remote sensing career choices and his daily schedule as CGG Satellite Mapping's Offshore Interpretation Manager.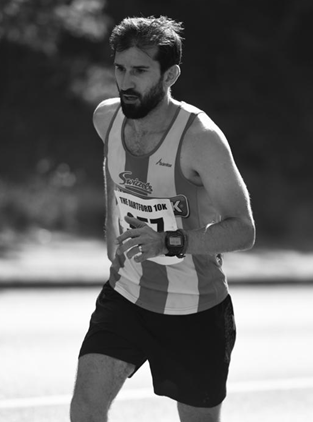 Q. What started your career in remote sensing?
A natural progression from my first roles at CGG in data analysis and GIS operations, it made sense to learn about the data I was visualizing. Learning from one of the scientists first to work on radar images of the ocean gave me a great standing to continue to learn about oil on water.
Q. What would be your advice to anyone thinking of starting a career in remote sensing
An interesting question. A true remote sensing career is often research-based and often in short supply (with a significant background required in statistics/programming). However, combining remote sensing, GIS and data science as tools to supplement a wider skillset will open up a wide number of sectors into which you can make significant contributions at scale and pace. As always, concentrate on something you are passionate about.
Q. What do you feel has been the most significant change in the role of satellite observation data since you started at CGG?
Whilst the technology and satellites continue to develop at pace, the most significant changes revolve around the acceptance of the technology. It's a notable change that my most interesting conversations no longer revolve around the "miracles" of Earth Observation, but rather the nuances of the derived data. It turns out 14 years is a long time.
Q. What does a typical day look like for you
As the Offshore interpretation manager, and leader of the offshore interpreters here at CGG, I am lucky to have a significantly varied role. After the usual morning chaos of kids and school runs, a day can be filled with mentoring, firefighting and problem solving, or can be occupied by marketing, business development or client training.
The core will always remain finding interesting oil slicks on the ocean surface, whether it be natural seepage for exploration purposes/shallow hazards, or pollution slicks that require immediate action. This year has seen the development of new products, such as SeaScope which was launched just over a week ago, that allow people to proactively monitor their individual assets. This is quite a step change in how we approach the management of maritime pollution, and I'm excited to see how this new solution progresses.
For more insight into what Will and the offshore team at CGG Satellite Mapping are up to, or to take a look at our SeaScope monitoring package, just navigate yourself to here!
---
Email: satellite.info@cgg.com
Telephone: +44 (0)1732 865023
Website: www.cgg.com/satellite
LinkedIn: CGG Satellite Mapping
Twitter: @CGGsatellite