CGG's Director of Satellite Mapping, Richard Burren, casts some light on how satellite imagery can help reveal the actual picture behind the news headlines...
"The Sulaibiya Tyre Graveyard in Kuwait has gone viral in the past couple of weeks, with articles spreading across newspapers, the web and LinkedIn that contain videos showing the site ablaze with large plumes of toxic black smoke.
I decided to do a very quick investigation to see what light satellite observations might be able to shed, in this first instance using a mix of open-access Sentinel-2 optical imagery and commercial WorldView-2, WorldView-3 and GeoEye-1 (all operated by Maxar) very high-resolution optical imagery acquired over the past year.
To my surprise I found that the satellite perspective paints an interesting and contrasting story to the recent news.
The picture on the ground today appears very different to what you might think based upon these news stories. The latest Sentinel-2 image (from 13th August 2021) shows a site largely clear of tyres: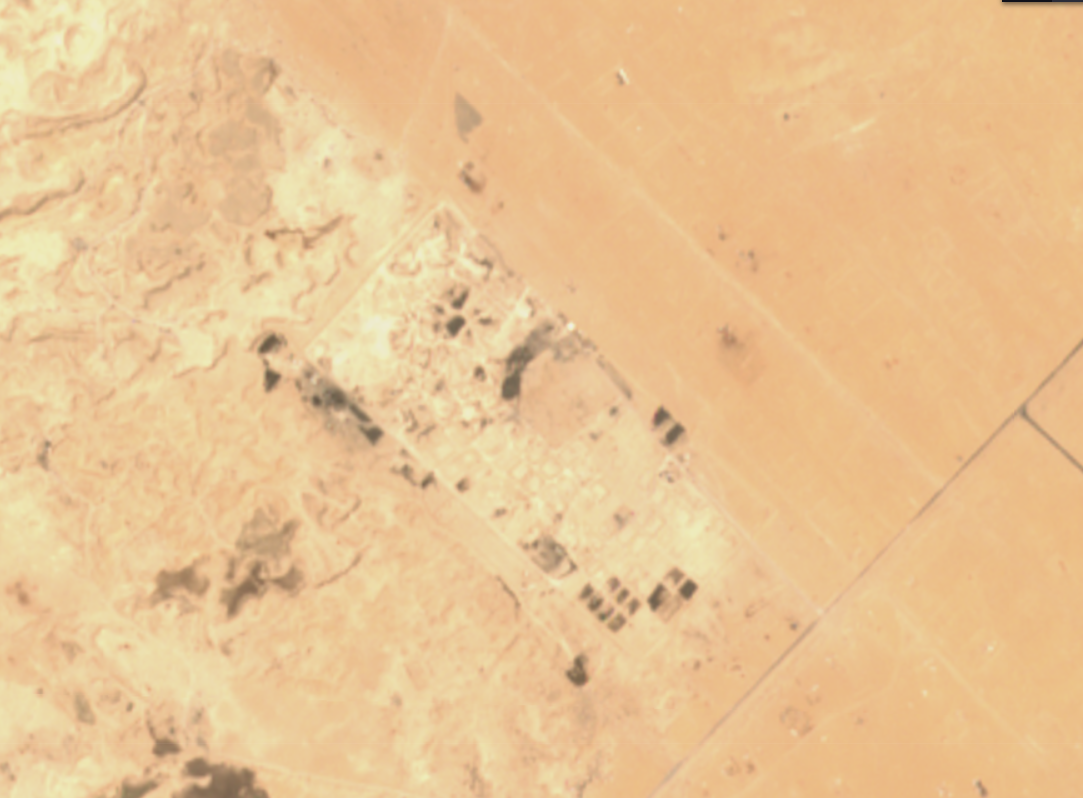 The Sentinel-2 time-series shows the first signs of clearance visible in late March/early April 2021 and this accelerating through the summer: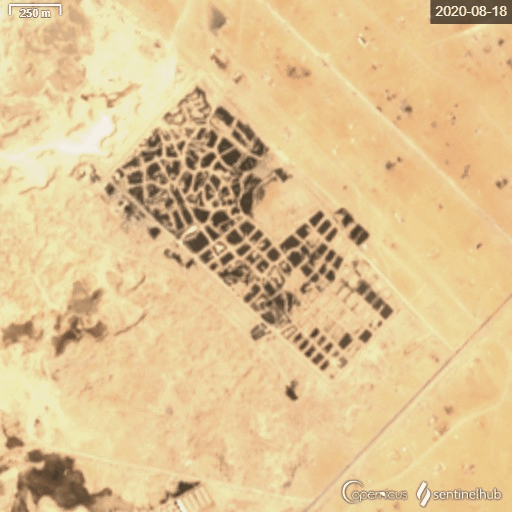 Whilst the WorldView-3 image, below, acquired on 12th January 2021 shows smoke coming from the eastern side of the site, it is not present in the preceding or subsequent Sentinel-2 image, suggesting a thankfully relatively short-lived fire. Similar fire events may have occurred in the temporal gaps in these particular satellite archives (I have only really scratched the surface of the image archives - PlanetScope and Landsat-8 are logical next steps).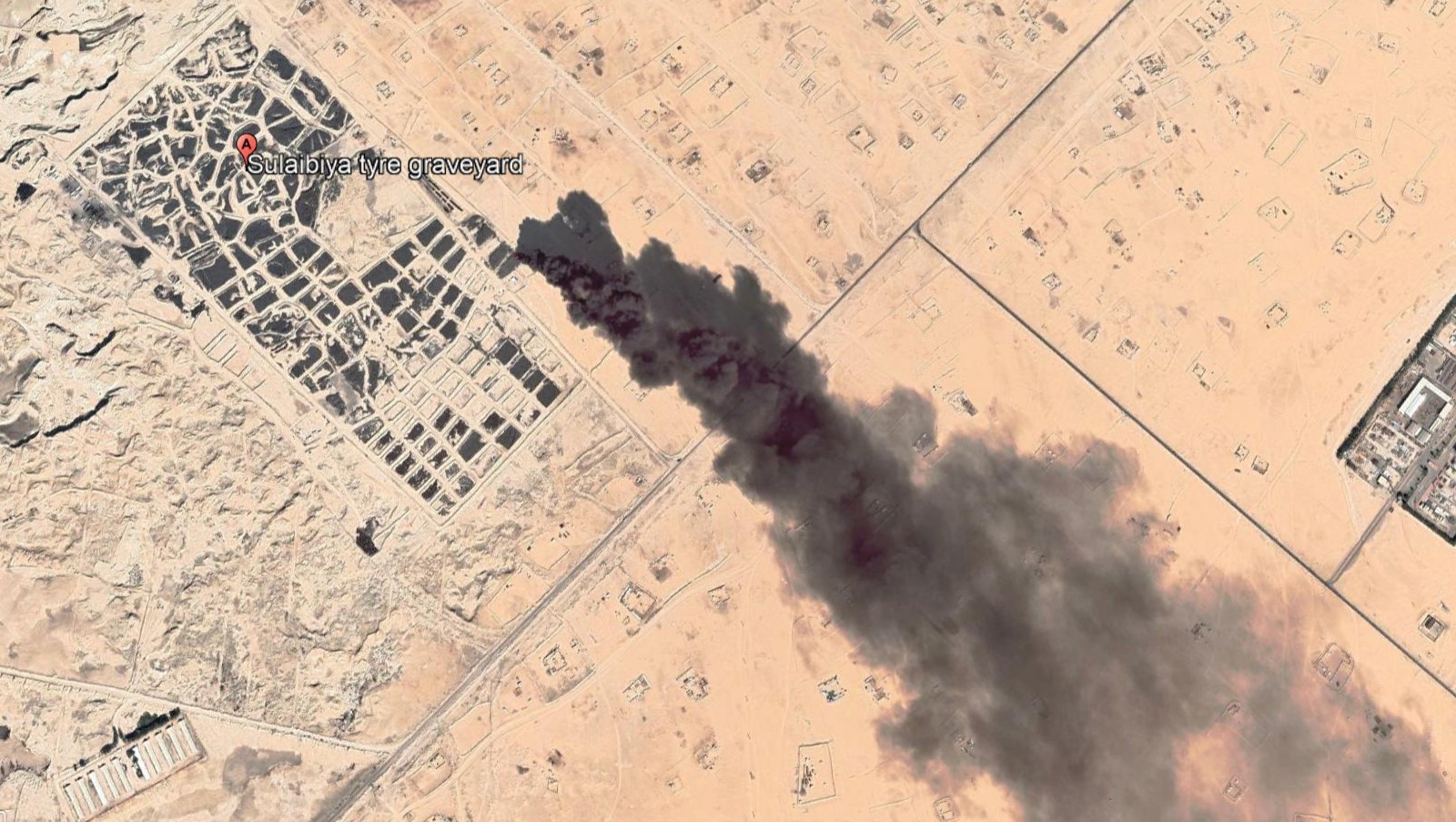 Interesting, and concerning, then that none of the recent news articles (or search engines where many find such things) appeared to stop, think and check. Some articles even mention that the event can be "seen from space" and use the above image but fail to mention it was captured in January.
Whilst satellites are not CCTV in space, improved imaging capabilities and growing constellations means we are able to objectively "see" the Earth on a more persistent basis than ever before (cloud cover permitting for optical imagery 😉).
In my opinion, this unique perspective is increasingly critical in identifying "actual" versus "speculation" and "conjecture", providing data to corroborate the curious trend of viral news that can make "legacy" or "non" news appear as "new" news, as well as the more pernicious fake news.
In this case, depending upon the fate of the tyres, there may well be a good news story to tell today – at a minimum the risk of future fires appears massively reduced across this particular site.
What I have always valued most about satellite imagery above all other things is the independent perspective it provides. It has no inherent bias. There are limitations, and errors, and interpretation can be subjective (hence the necessity of domain expertise to sit alongside advanced image processing and analytics), but at a fundamental level a satellite "sees" what it sees. Depending upon the end application this perspective can be convenient, inconvenient, shocking, illuminating, interesting, critical, reassuring or underwhelming.
Good data that enables fact-based decision making is the starting point to solving many of the complex challenges we face today. Pollution and waste (be it tyres, oil or plastics) is a global issue – in order to control and reduce, we must be able to understand, and satellites have a critical role to play here.
So, what's the lesson. Don't trust anything you read? No. Consider the veracity of what you read? Yes, particularly where satellites might make a good eyewitness.
And finally, the irony of this article potentially leading to more search engine searches, which in turn boost the rankings of these "non" news stories is not lost on me."
The original article featured on LinkedIn on 16th August 2021.
---