We are excited to see the new research from CGG's long-standing patron ExxonMobil and partners, around oil seeps in the Gulf of Mexico (GOM) (O'Reilly et al., 2022). This research leans heavily on CGG's SME-derived global seeps database, up to the 2018 edition.
Over the recent decade, the addition of Sentinel-2 to the arsenal of open access multispectral data enables us to pinpoint new seep sites, which were previously unobservable using traditional radar satellites due to lower oil flux rates. Figure 1B highlights an example of a new seep site found in the Bay of Campeche, offshore Mexico, since the inclusion of this multispectral dataset. Note the subtleness compared to traditionally observed seepage in Figure 1A.
The GOM remains an active and ongoing focus for CGG's Satellite Mapping oil slick division, and these newly identified seepage sites, and many more across the world, continue to rapidly increase our understanding of fluid migration and petroleum systems.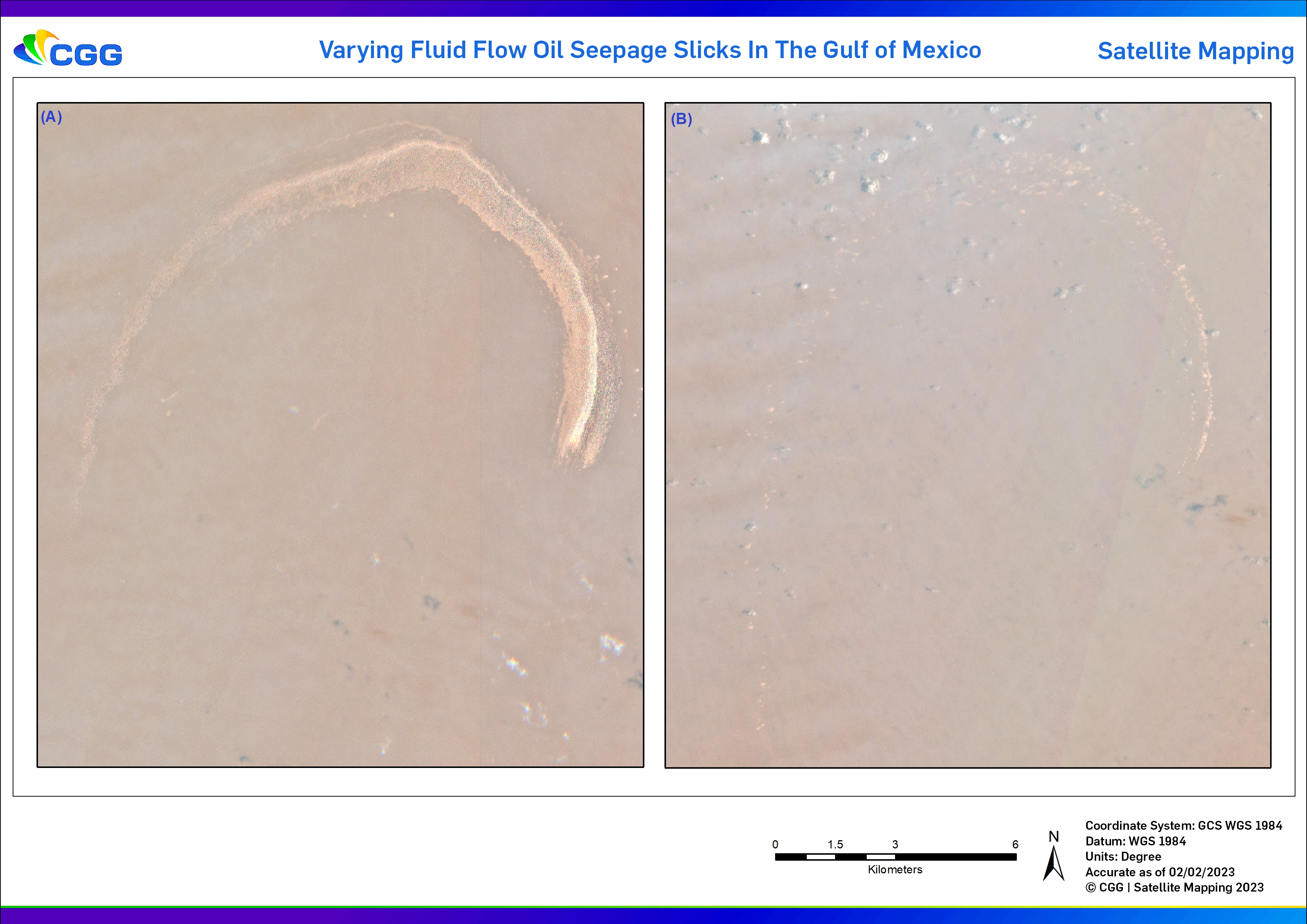 For more information on this site, or for further information on our Seep work in the GOM and its key deliverables, please get in touch with our Seep Hunting team.
---
Email: satellite.info@cgg.com
Telephone: +44 (0)1732 865023
Website: www.cgg.com/satellite
LinkedIn: CGG Satellite Mapping
Twitter: @CGGsatellite